Cufflinks
Gangster Cufflinks!
Laser engraved wood button.
Rhodium-plated steel support.
Made in France
Dimension 17 mm in diameter
Last time this product was added to a cart: 05/25/2019
Free delivery from 40 €

Returns and exchanges within 15 days

Worldwide Delivery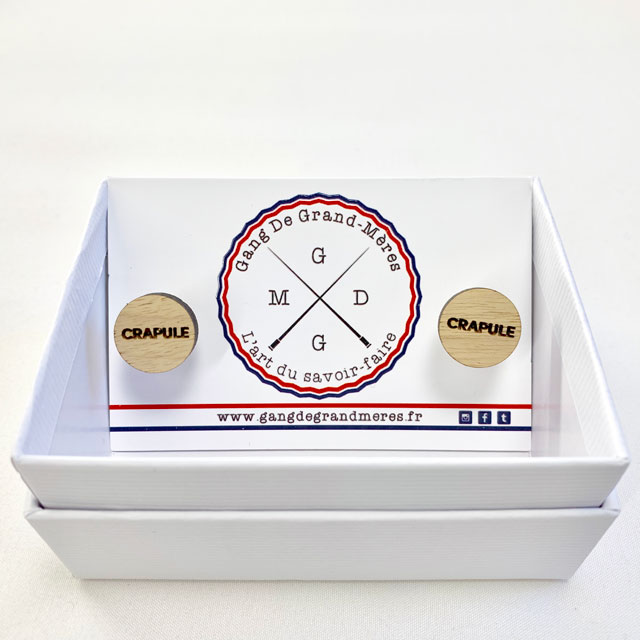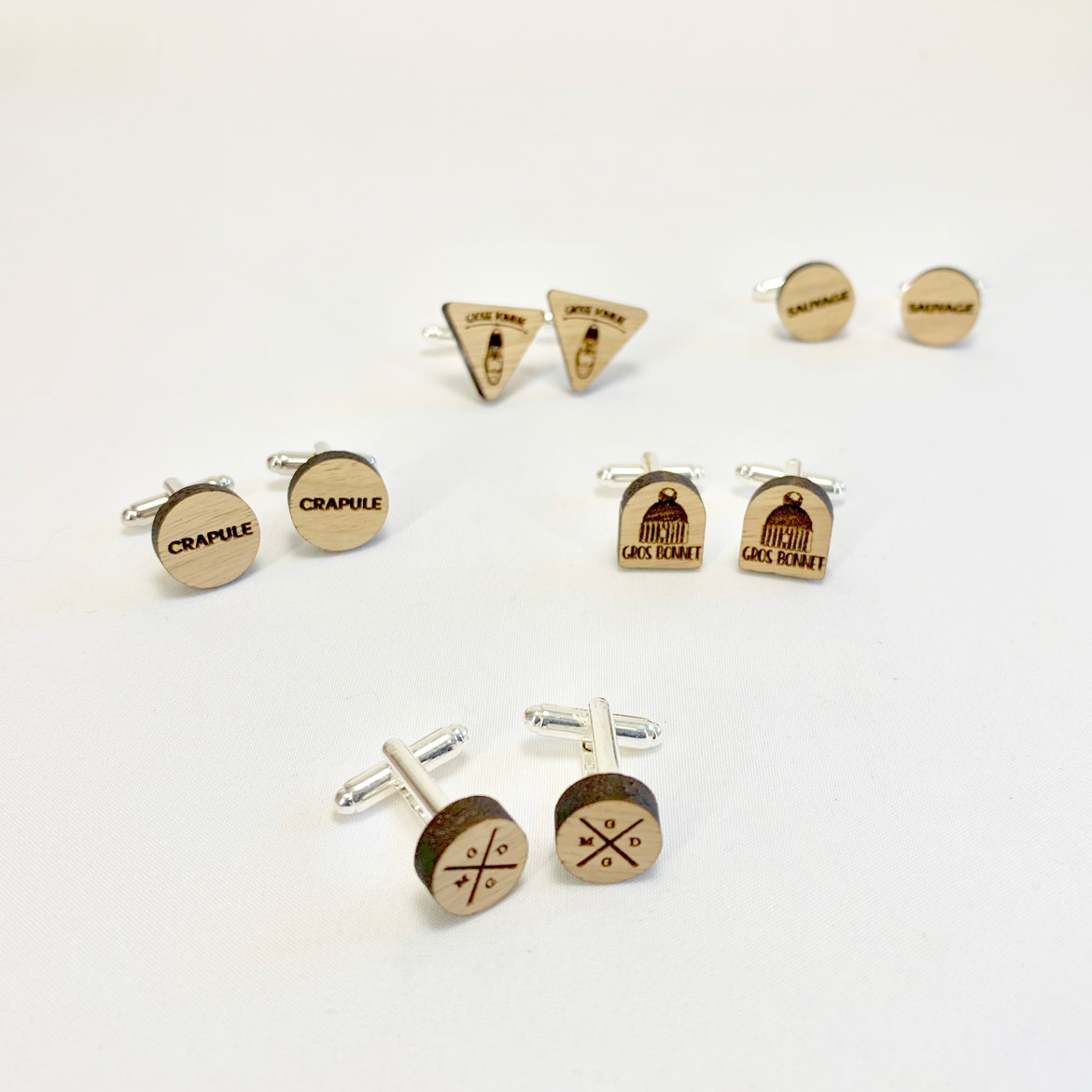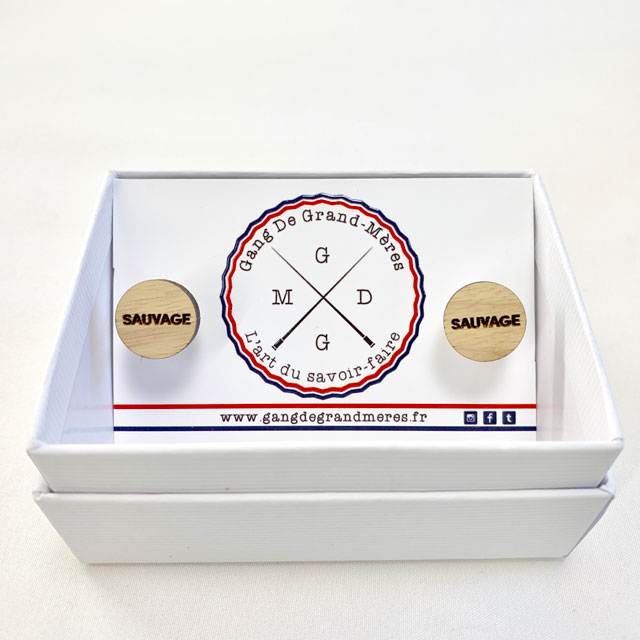 Une fabrication Française :
Des modèles dessinés par mr EDY
Gravé sur du bois de pays Remoulins (30)
Assemblé en France (FR)
Expédié GRATUITEMENT à partir de 40€ partout en France !
Compte quelques jours pour recevoir tes boutons de manchette de Gangster à partir du jour de ta commande.
S'habiller Gang, c'est :
Soutenir l'association « les Mamies du Gang » qui maintient les liens entre les seniors et rompt leur isolement.
Favoriser le respect de l'environnement en limitant la distance entre les artisans.
Redynamiser et soutenir l'emploi en local, 7 PME et plus de 40 emplois en France.
S'assurer des bonnes conditions de travail et faire perdurer un savoir-faire artisanal d'excellence.
Alimenter l'économie locale à hauteur de 98%
Du Made in France, du vrai !
Besoin de plus d'infos ?
=> ALLO le Parrain <=
06.34.30.71.94
À très vite !

Related Products
(There are 6 other products in the same category)