One Panel Headwear - GDGM
Made at crochet by our Grandmothers
One panel, made of one magic piece!
Composition: 50% Cotton 50% Acrylic,
Logo box: front wood and leather on the back
Visor and rear claw Full grain cow leather without chrome, vegetable tanning
Minimalist Style - Comfort - Protection - Maintenance - Lightweight - Natural – Durable
Last time this product was added to a cart: 11/22/2018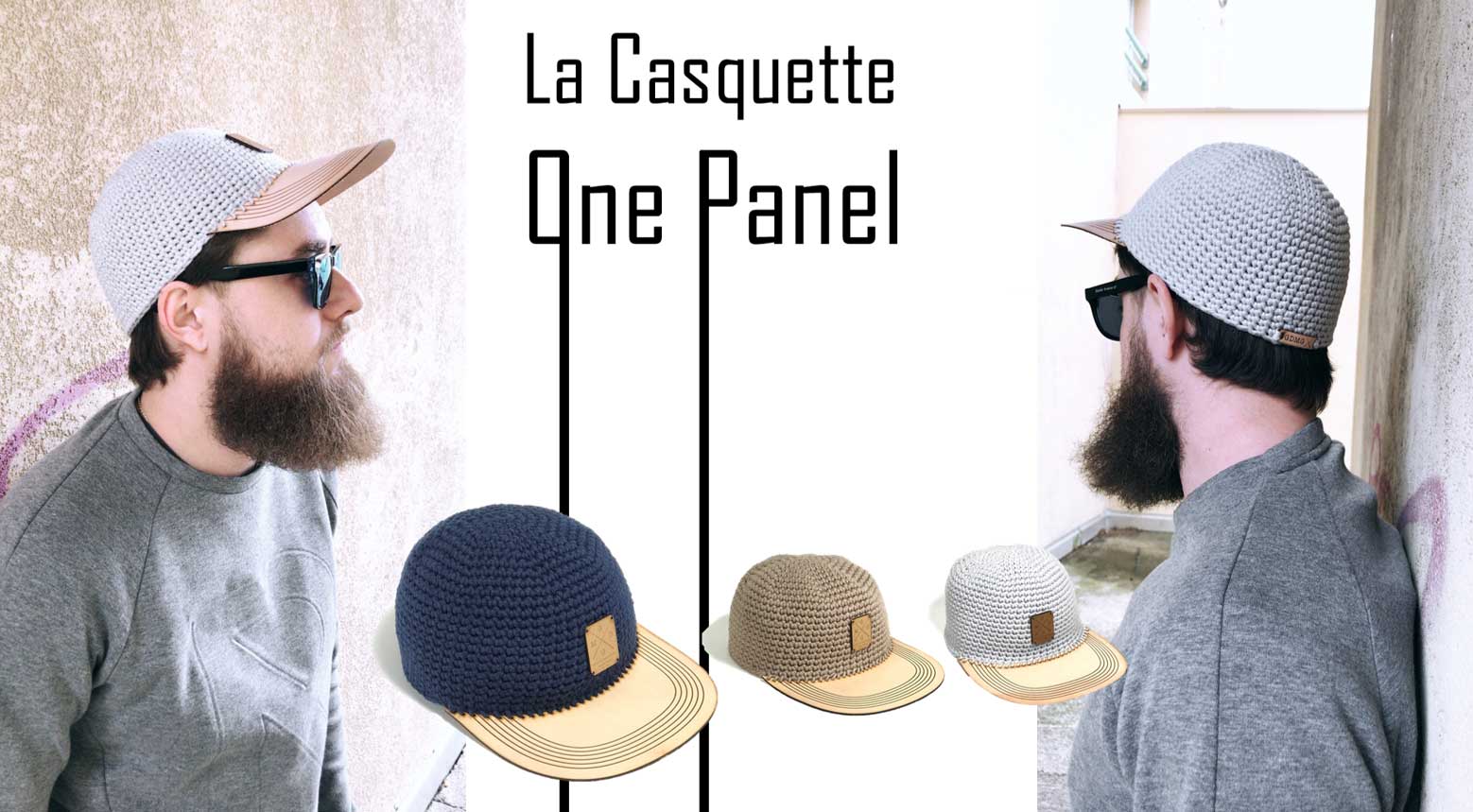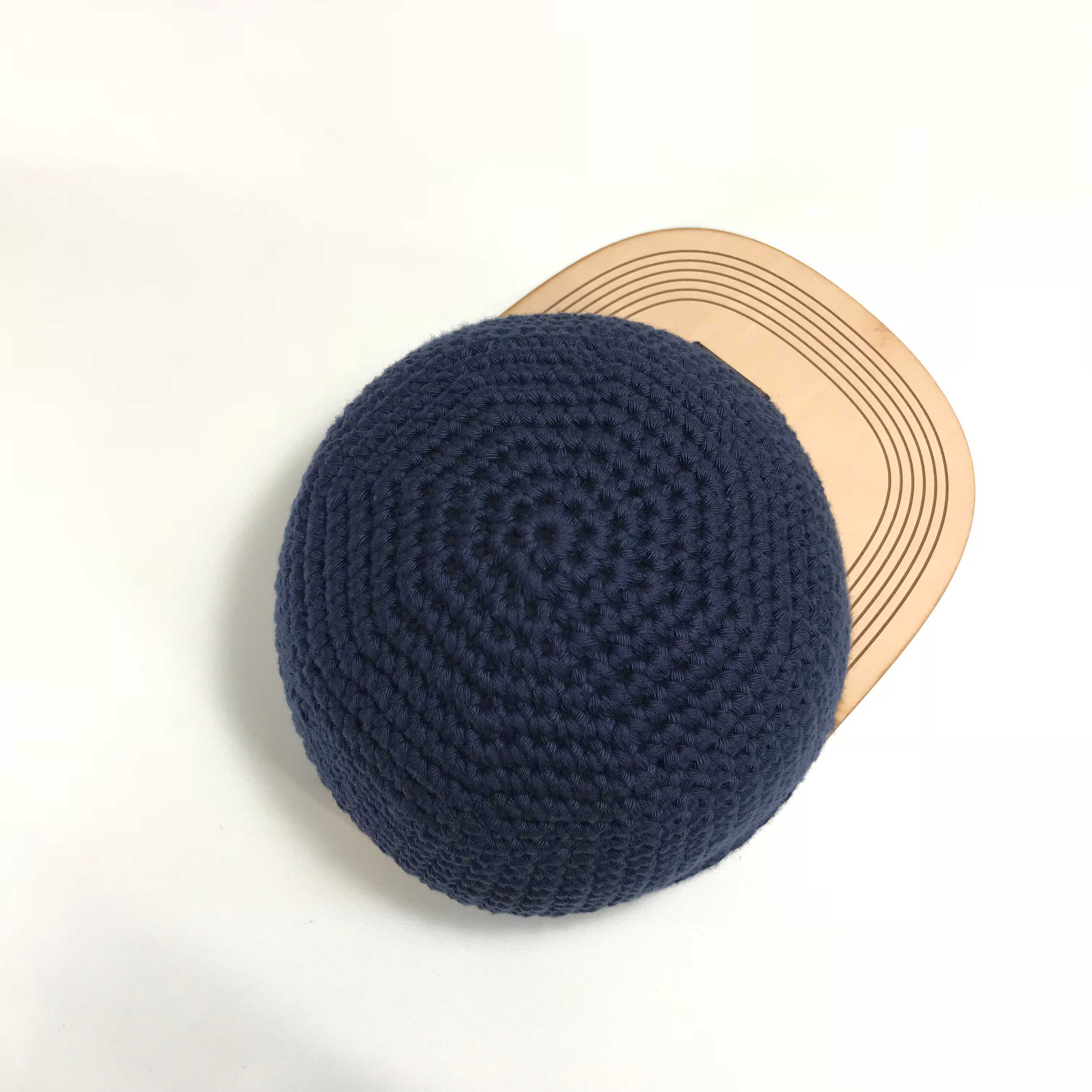 A unique cap in the world.
The novelty of summer, a sleek cap in minimalist style, a cap unique in the world. 
She approaches a visor in natural color leather. Available in three colors of cotton: Gray, Brown and Navy.
Available in two sizes 55-57 cm and 59-61 cm the cotton then fits your head. Perfect for facing the heat of summer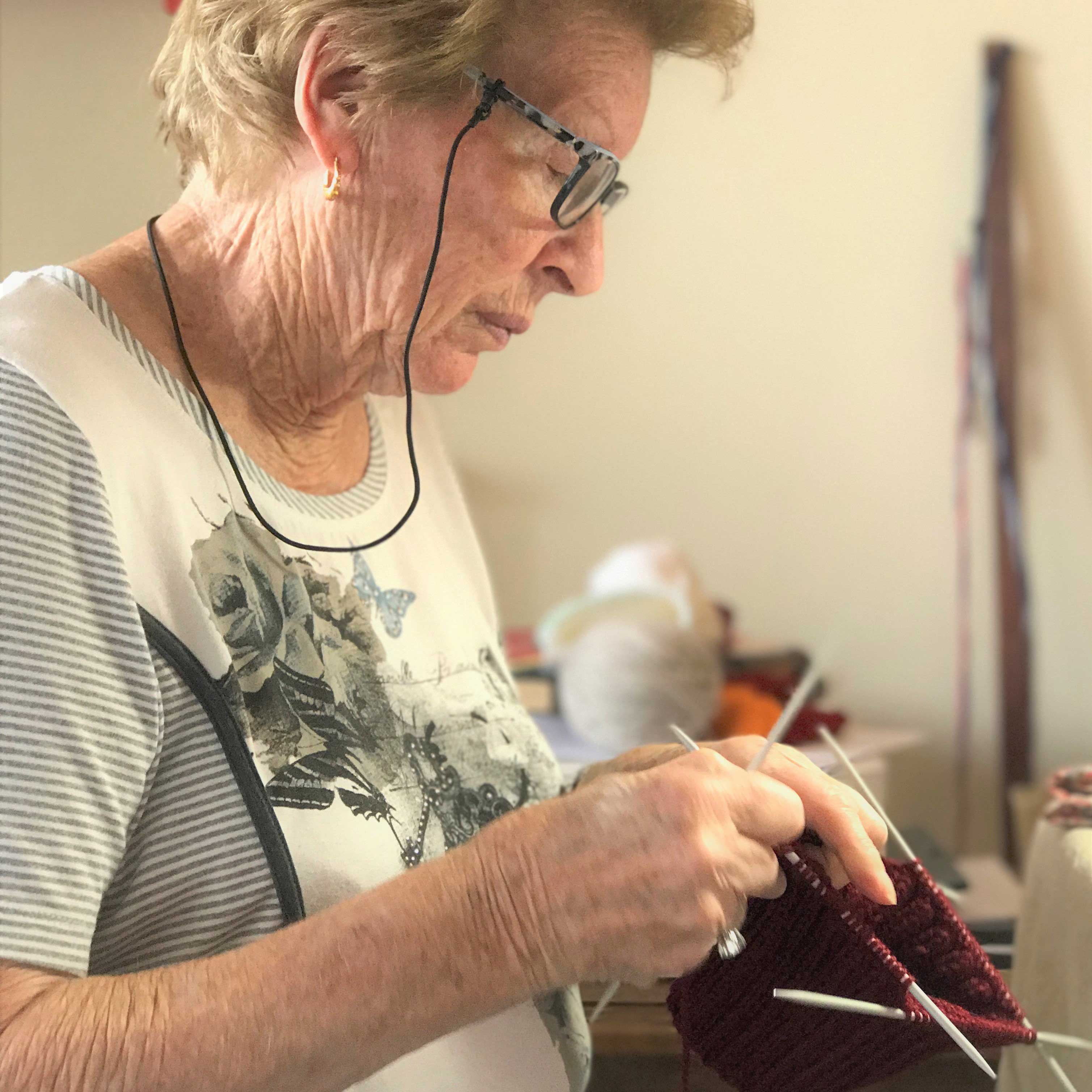 Exceptional know-how!
The alliance of the ancestral hook of our grannies and the technologies of laser cutting, for a cap 3.0 Exit of a year of development for a result and comfort of port unequaled.
try it is to adopt it !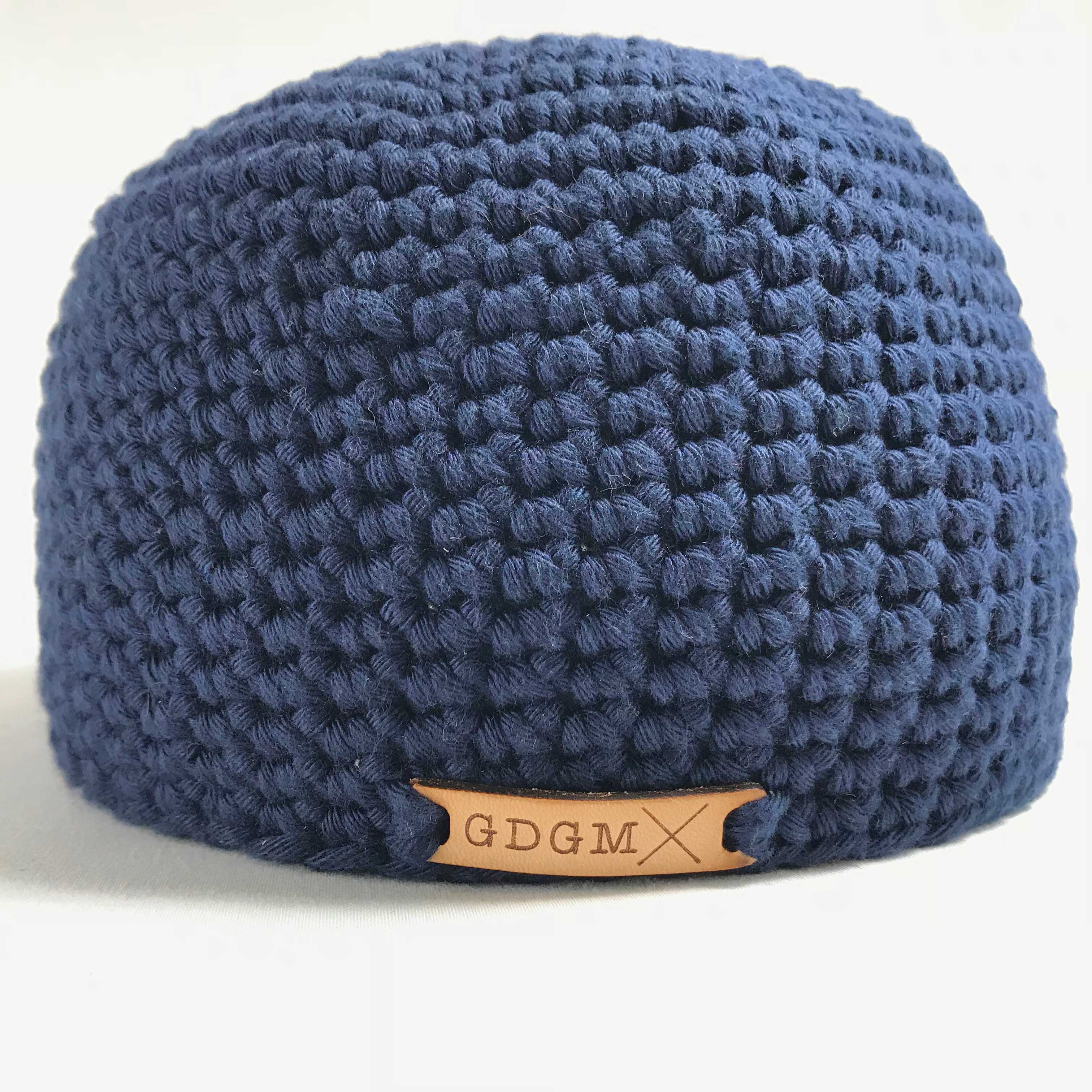 His stuff and more.
A thick cotton with microscopic air bubbles for complete thermal insulation.
Full grain leather means that the original thickness of the skin has been kept. It is therefore more resistant and of higher quality.
The flower side is the "smooth" side (outer part) and distinguishes itself from the "flesh" side more granular vegetable tanning reduces the use of water in the treatment of leather and that's good for the planet !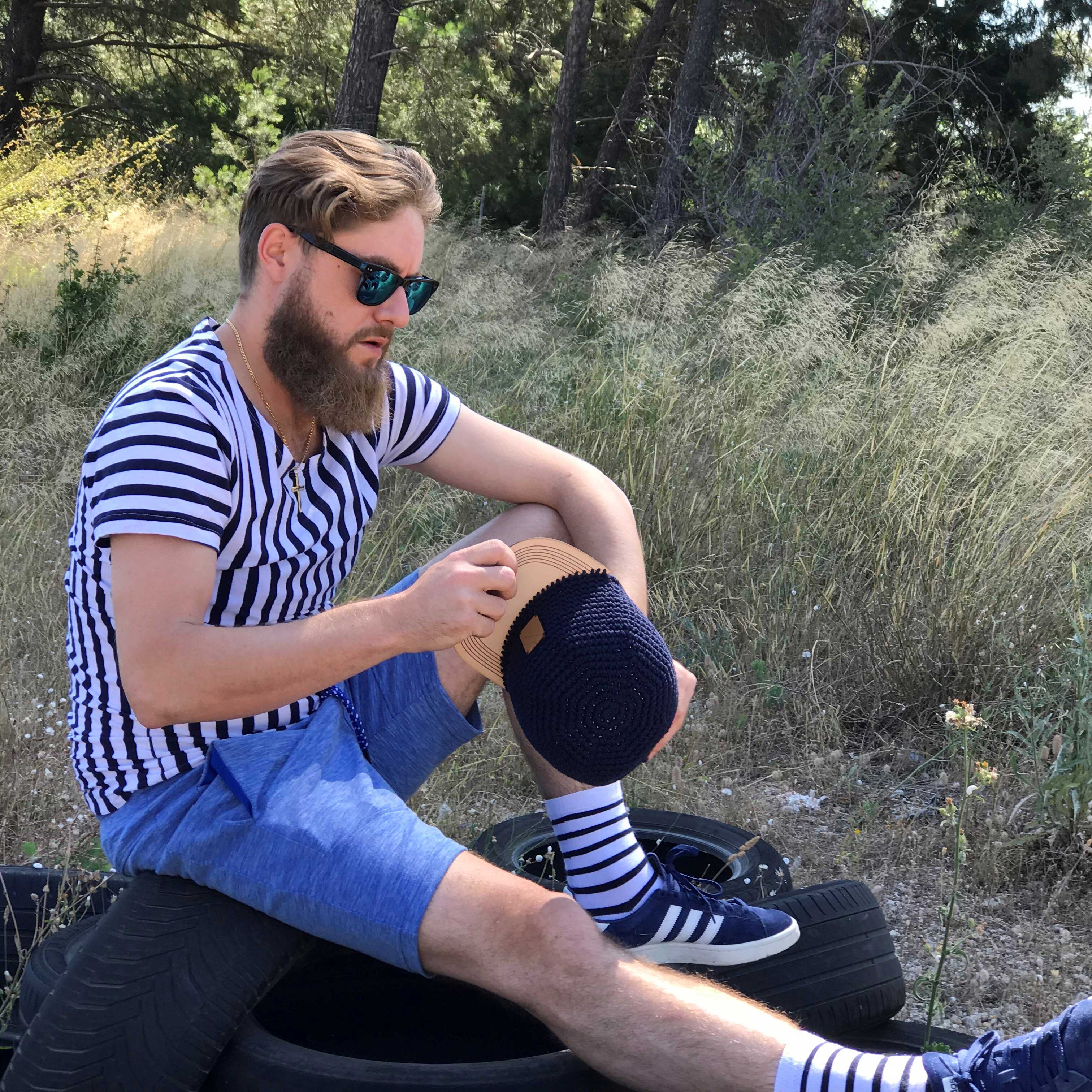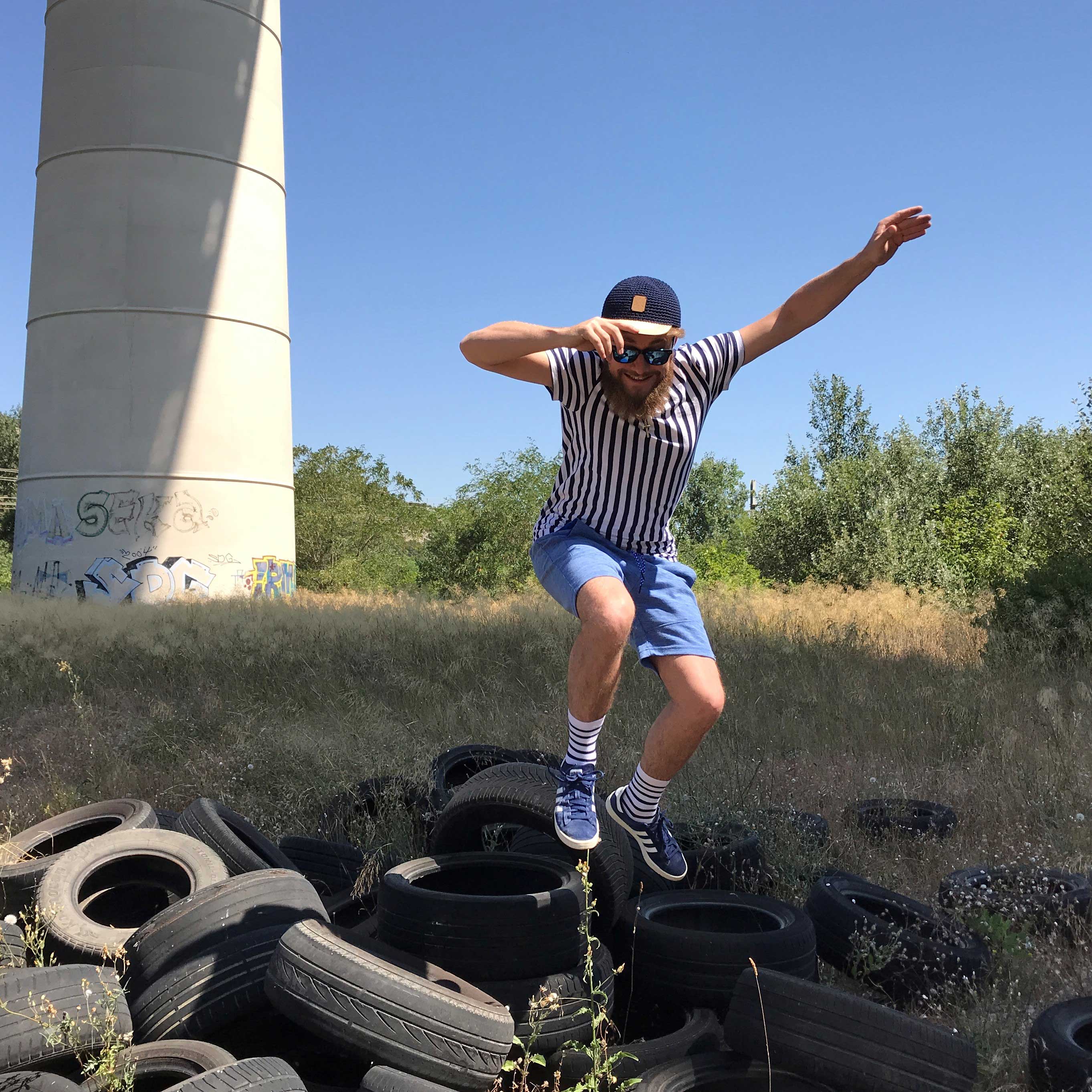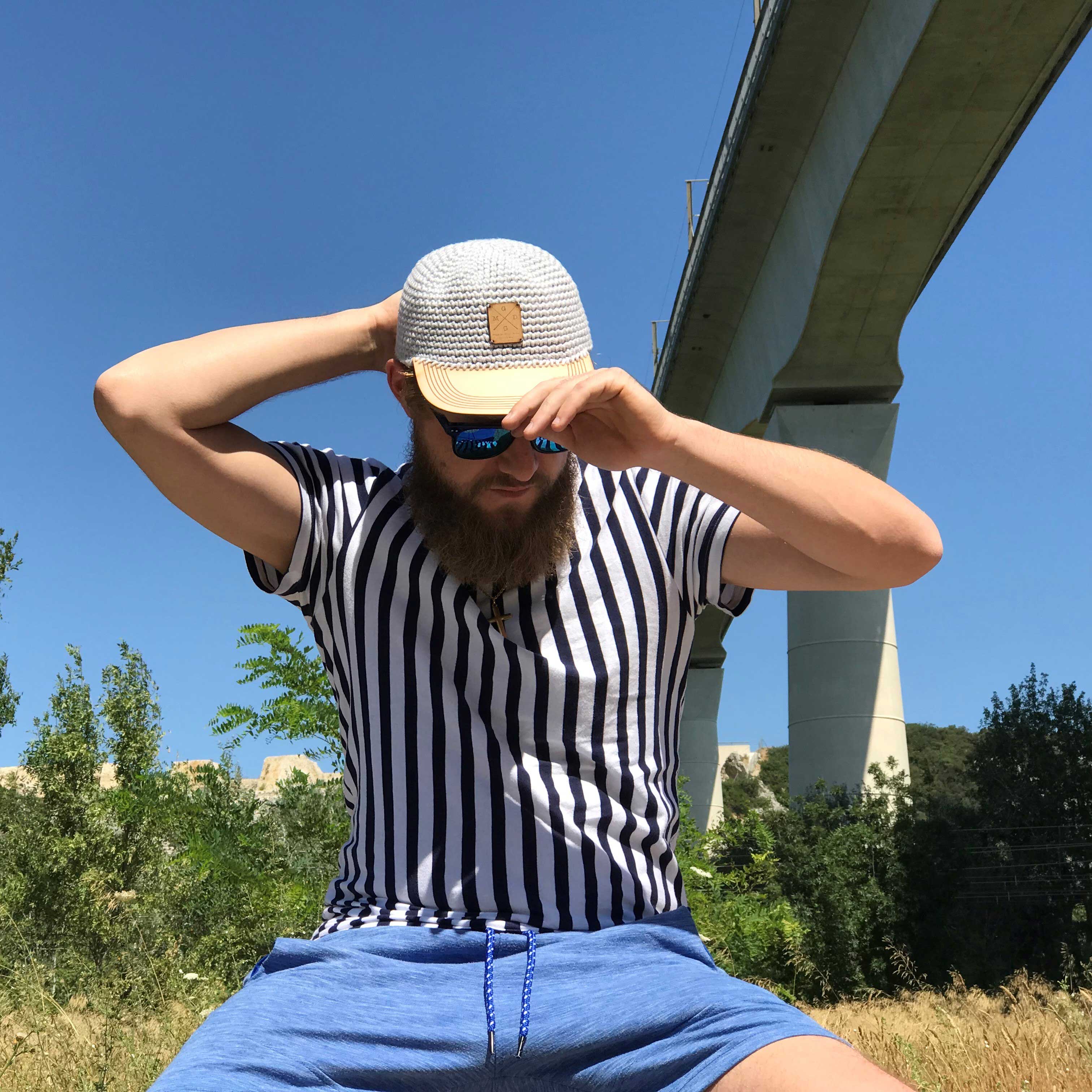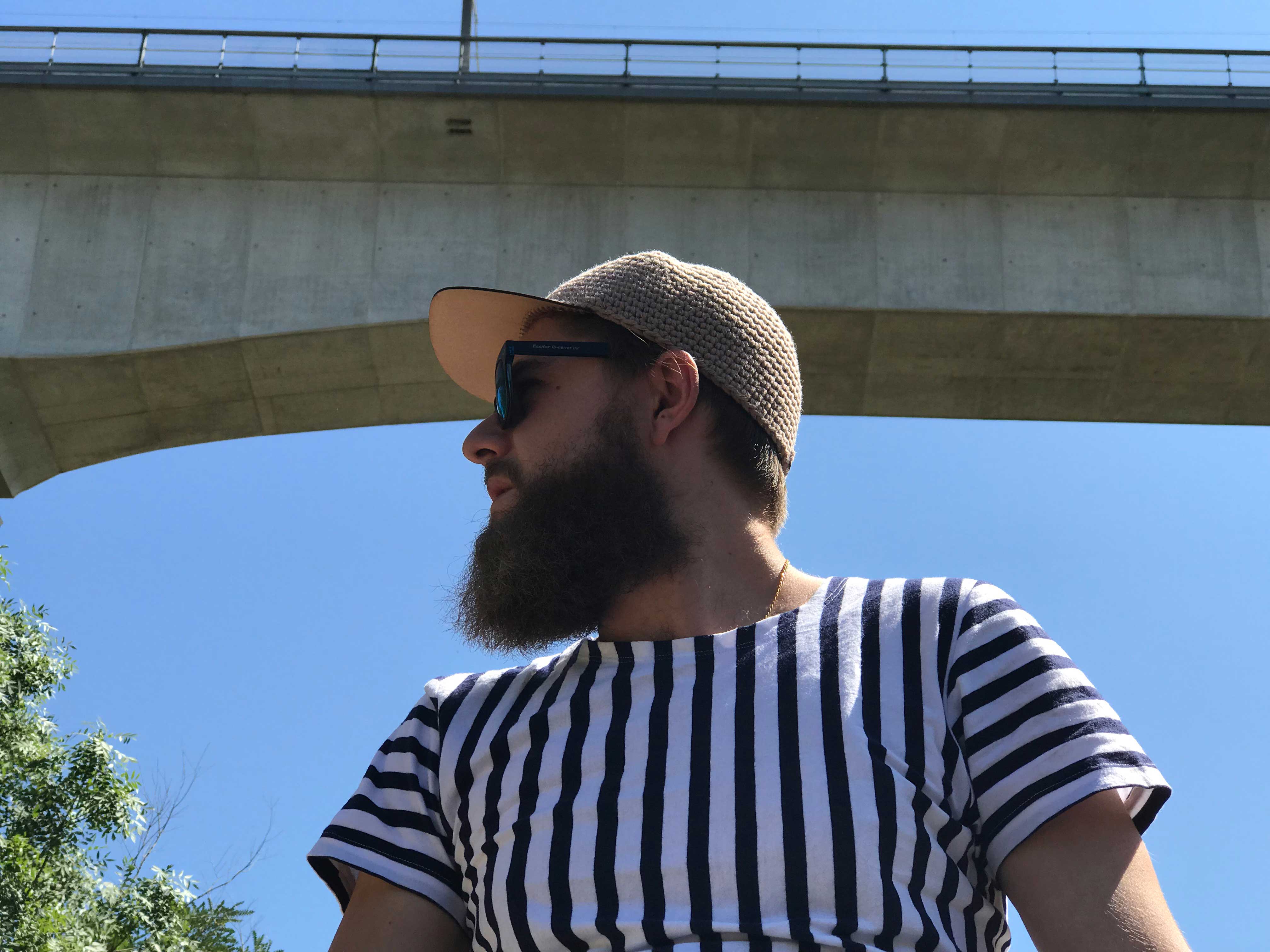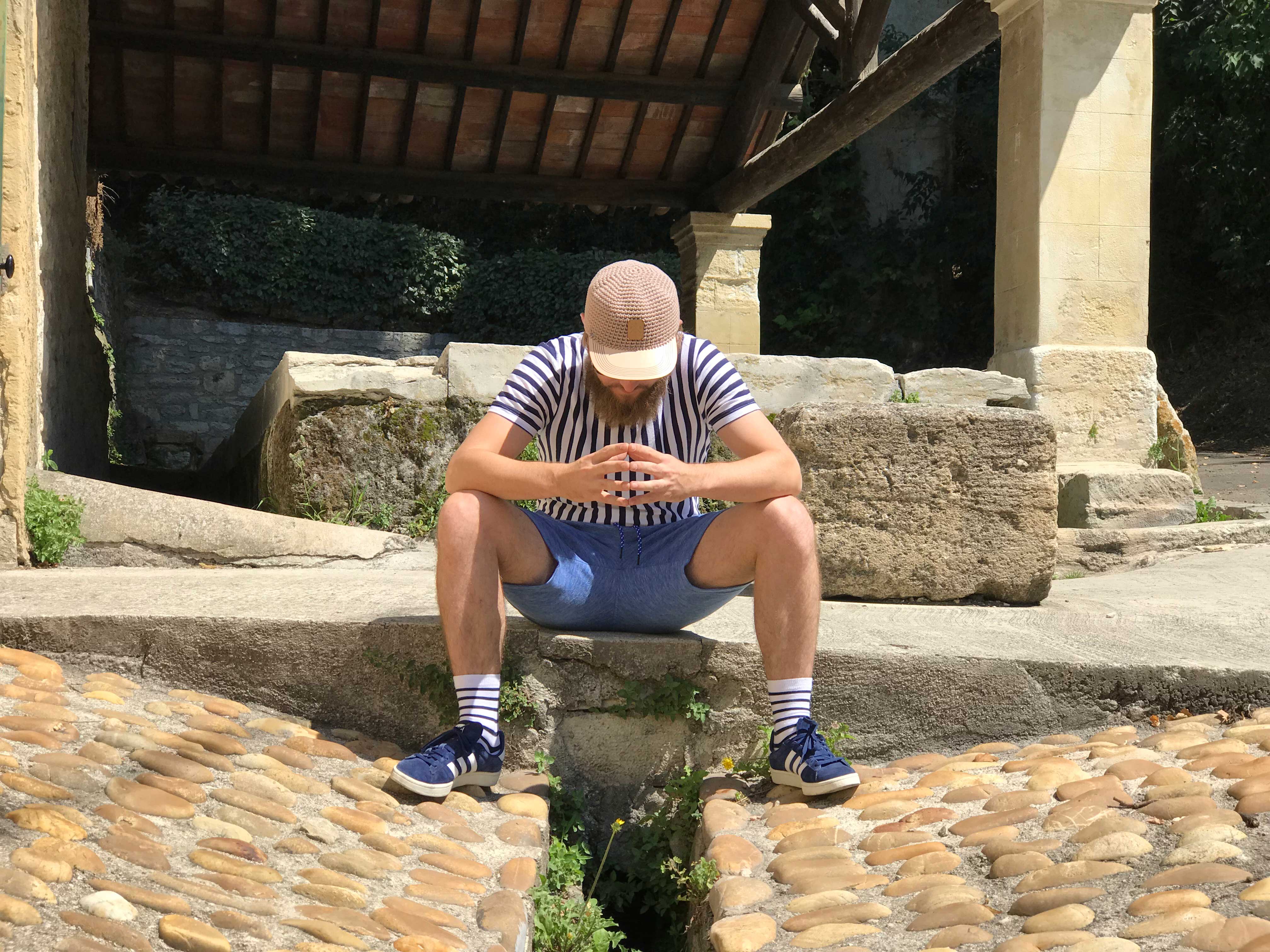 Help to measure your head
1. To measure your head circumference, measure around your head where the hat would rest, ie in the middle of the forehead and at the back hump of the skull.
2. Hold the tape measure or tape comfortably, as you would like your hat to fit (most measurement errors occur when applying the tape too tightly).
3. Read the size in cm
4. After taking your turn, choose the corresponding headband.
5. If you do not have a flexible meter, you can use a piece of rope or ribbon (non-stretchable)
100% French manufacturing:
Models designed by Hugo Camusso in the Vaucluse (84)
Cotton spun and dyed in Neuville-en-Ferrain (59)
Knitting and handmade by grannies all over France (FR)
Wood logo and laser cut leather visor in Remoulins (30)
Shipped FREE from € 40 everywhere in France!
Allow one week to receive your Gang cap from the day of your order. The time your Granny crocheted and stitched your "Cape One panel" which will be signed by his hand. So think of choosing your grandma a little Gangster for the making of your cap "One panel!"
Dressing Gang is:
Support the association "Les Mamies du Gang" which maintains the links between seniors and breaks their isolation.
Promote respect for the environment by limiting the distance between artisans.
Revitalize and support local employment, 7 SMEs and more than 40 jobs in France.
Ensure good working conditions and maintain craftsmanship excellence.
Feed the local economy up to 98%
Genuine French Manufacture !
Real Made in France !
Need more info ?
=> ALLO the Godfather <=
06.34.30.71.94
See you soon !