Candle childhood memory 40gr
A candle, a fragrance ... Like a childhood memory!
4 Perfumes = 4 Souvenirs
Scented candle Composition: 100% vegetable wax of soy without GMO
Weight: 180g
Burning time: 40H
Perfume from Grasse
Made in France and cast by hand by our grannie
Last time this product was added to a cart: 05/25/2019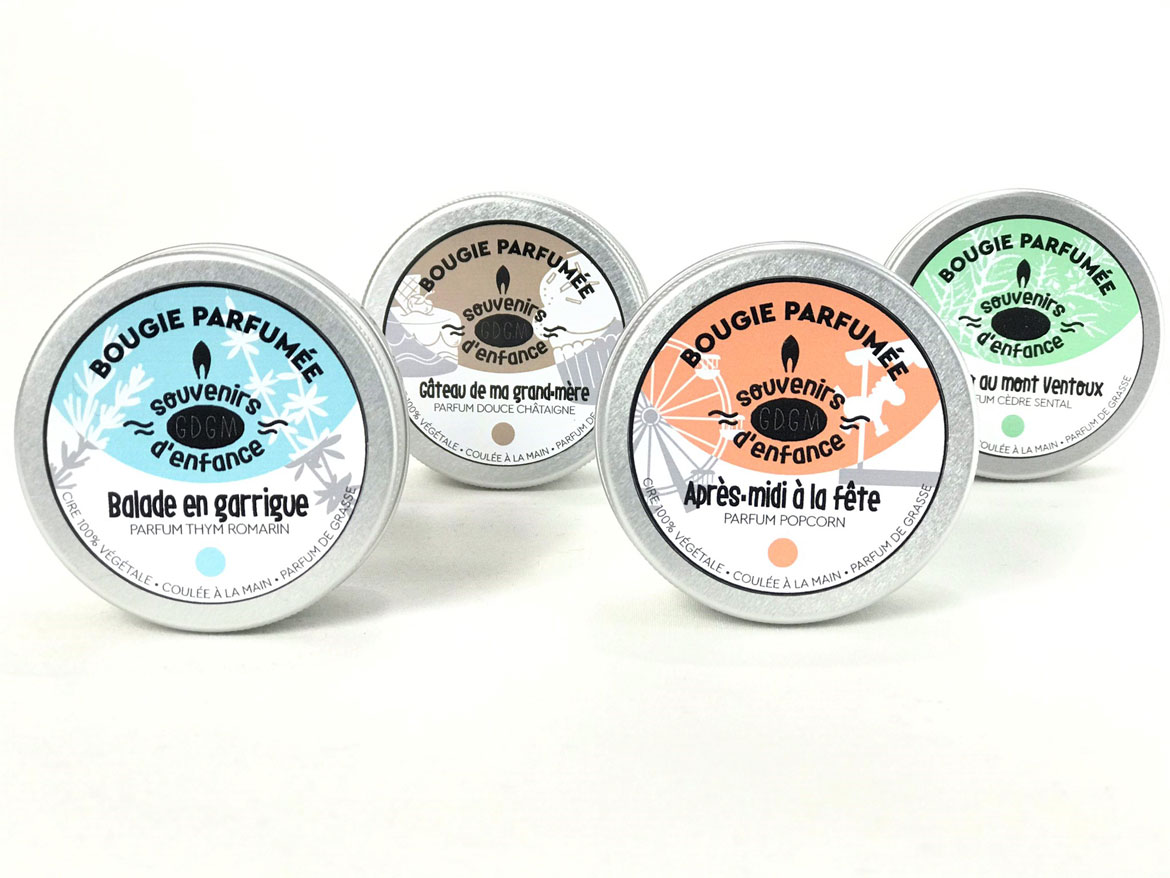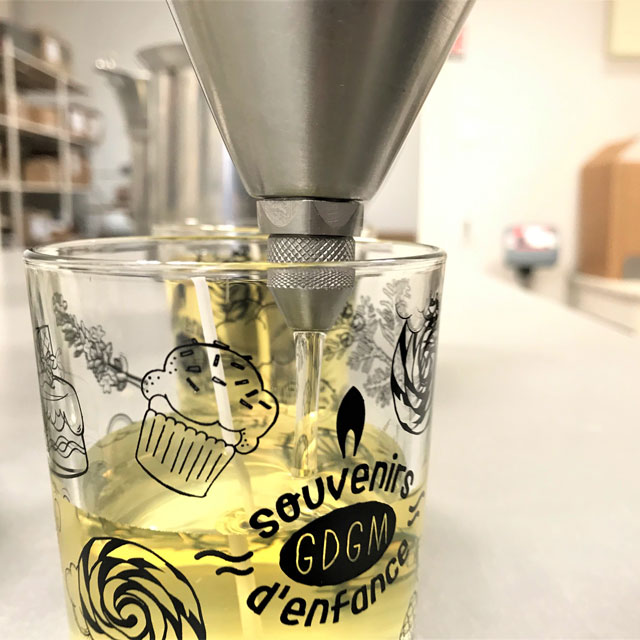 A CANDLE A FRAGRANCE ... LIKE A CHILDHOOD MEMORY!
Go to the mountains
Have fun at the funfair
Treat yourself with our authentic candles and fall back to childhood for a moment!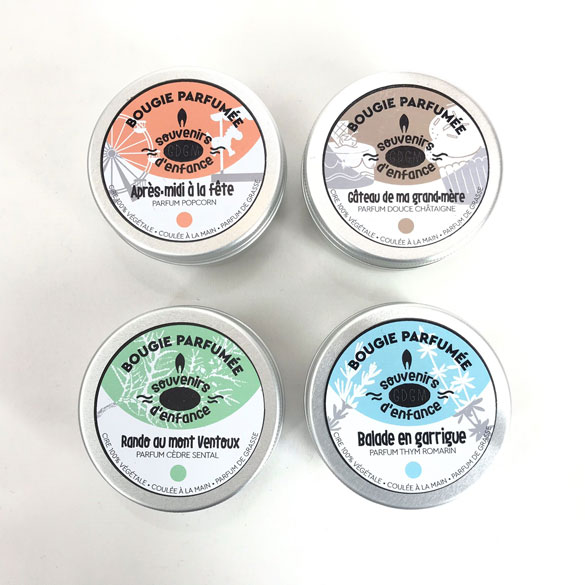 Original Perfumes like your Memories :
N ° 1 Stroll in Garrigue - Rosemary Thyme
N ° 2 Hiking at MontVentoux - Cedar Sandalwood
N ° 3 Afternoon at the party - Popcorn
N ° 4 My Grandmother's Cake - Sweet Chestnut
And you for what scent will you crack?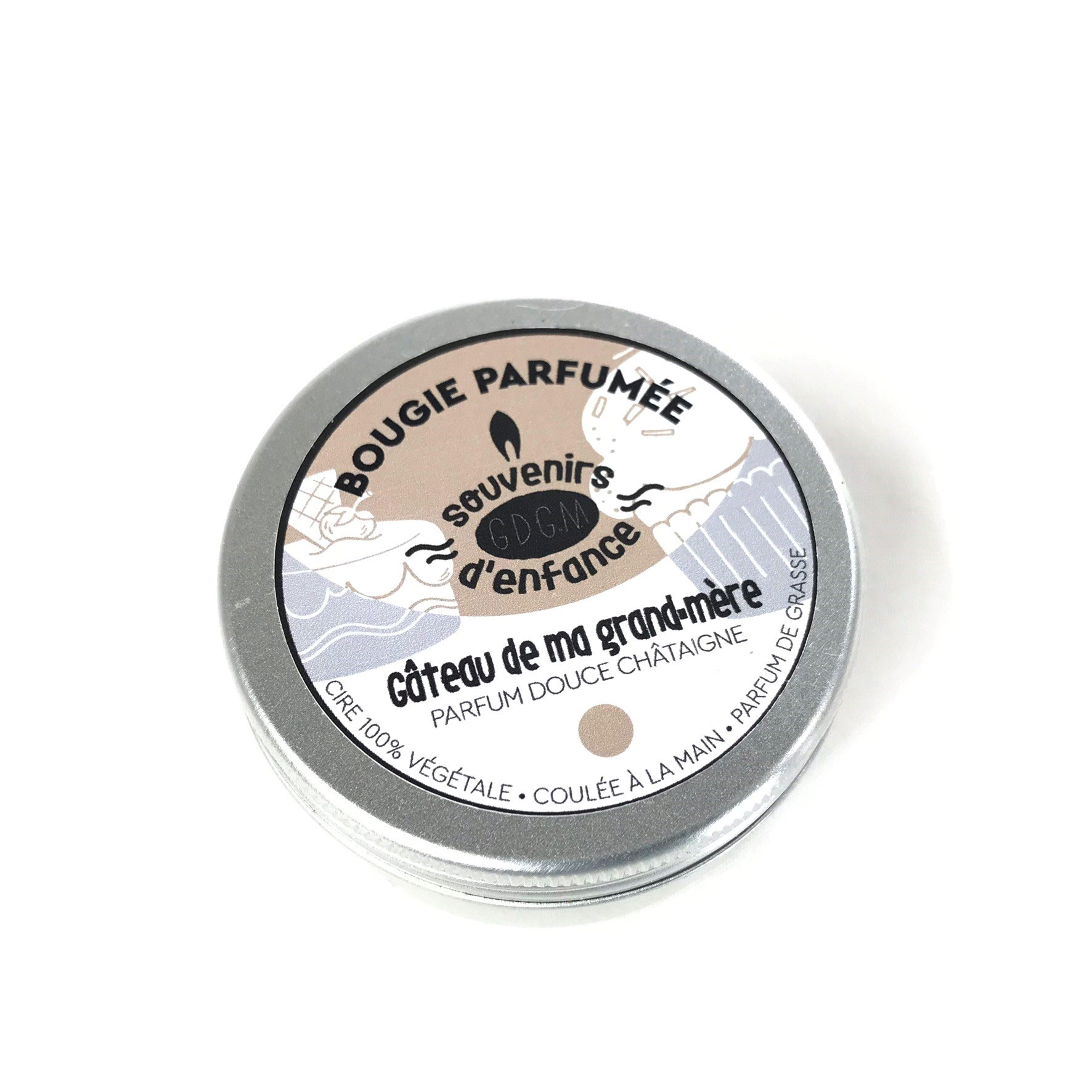 The details that make the difference
Cast by hand by our grannies in France in a ceuvregerie of human size.
An original design that transports you directly into childhood...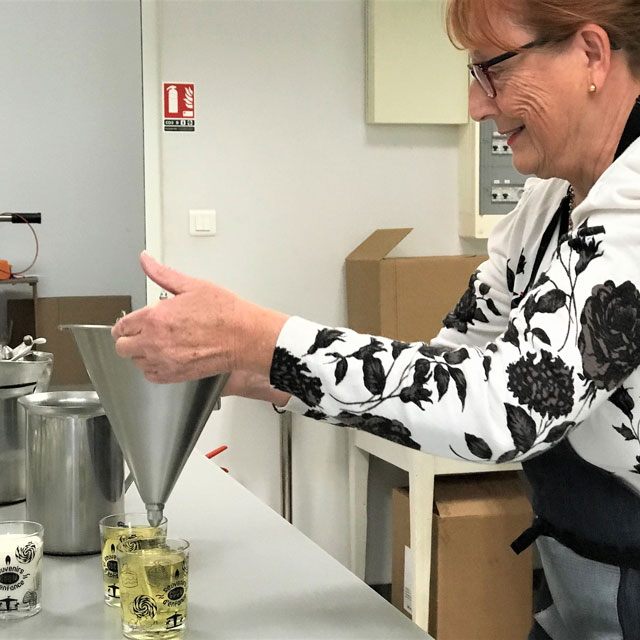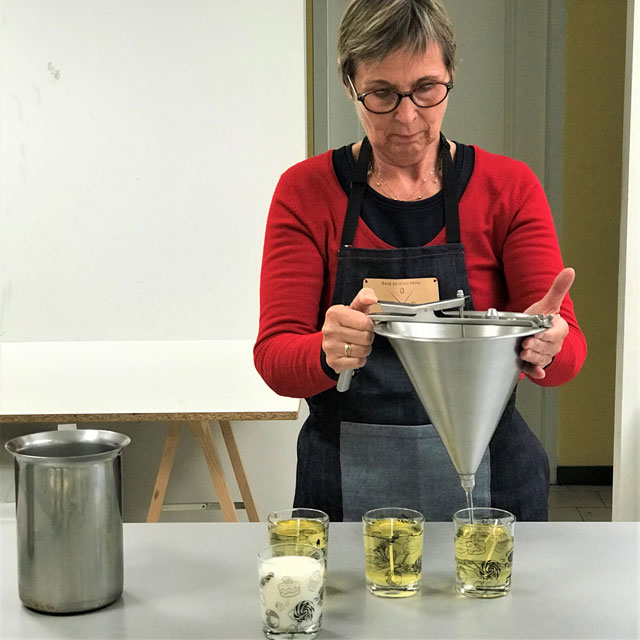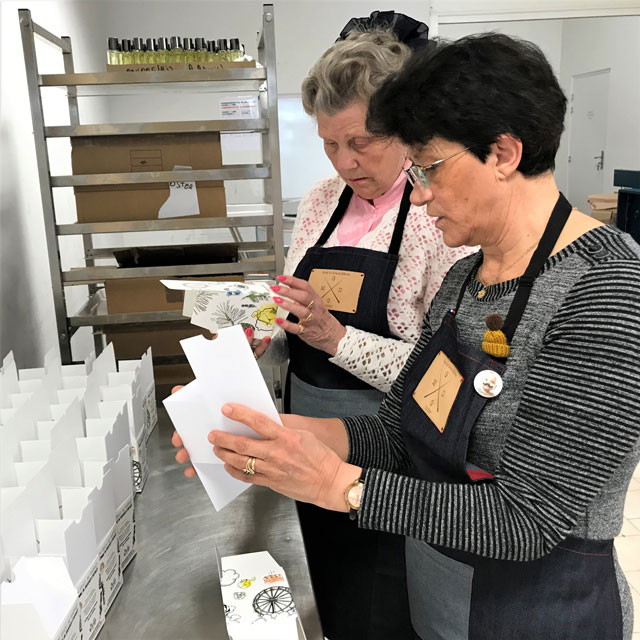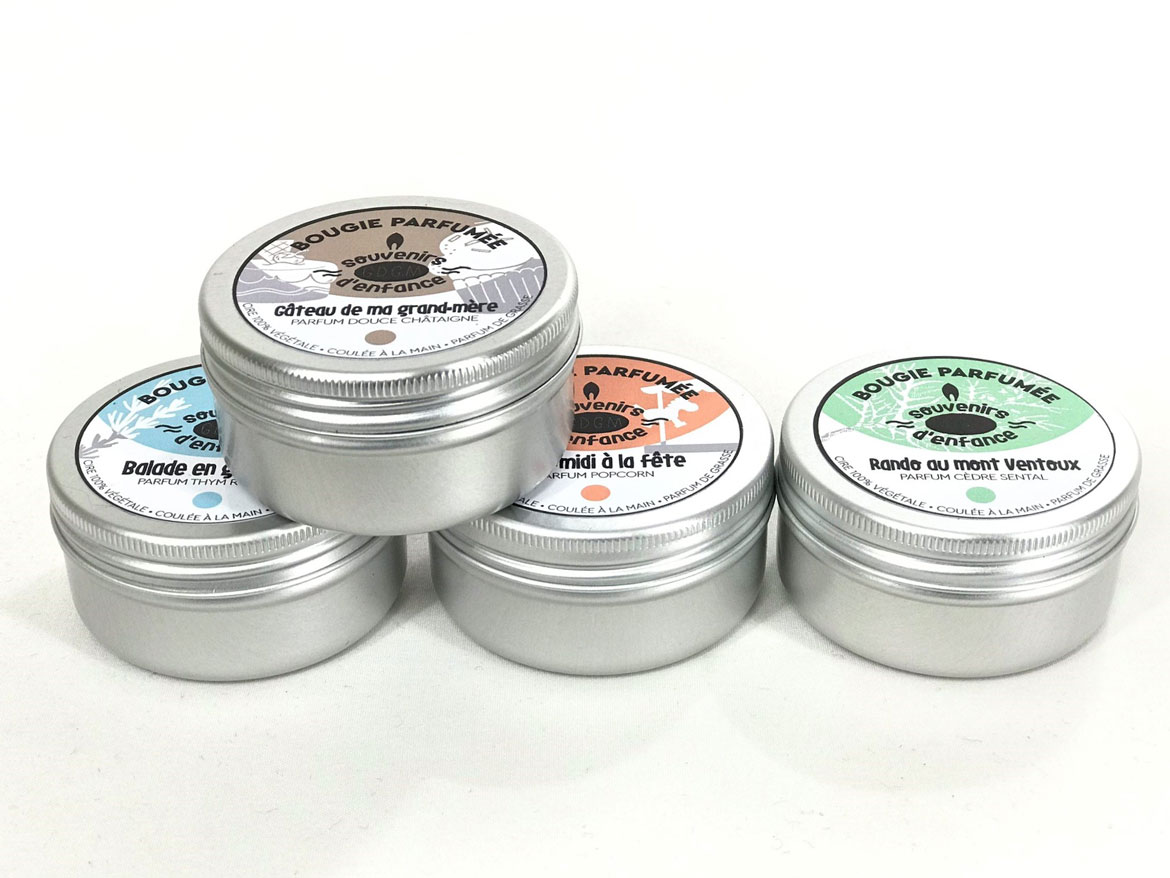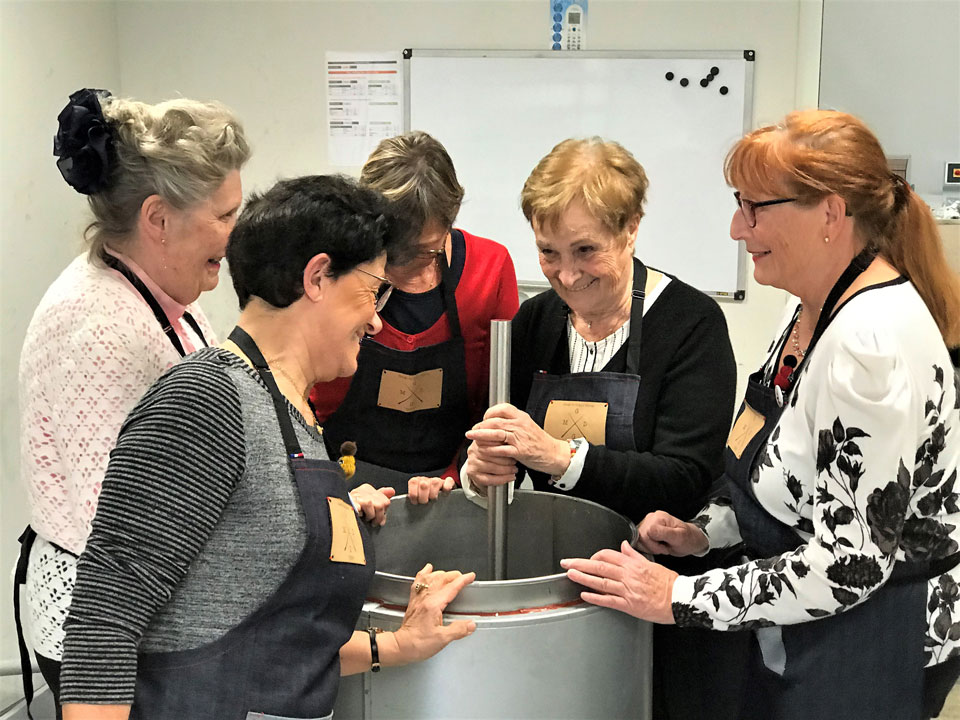 100% Responsible Manufacturing:
Models drawn by Mr EDY draftsman of the Gang (Canada)
Candle manufacturing in Nîmes - Gard (30)
 Silkscreen of glass in France in Lyon
Cardboard packaging Montpellier
FREE shipping from € 40 everywhere in France!
Dressing Gang is:
Support the association "The Grannies of the Gang" is, maintain the links between the elderly and break their isolation. Promote respect for the environment by limiting the distance between artisans. Revitalize and support local employment, 7 SMEs and more than 40 jobs in France. Ensure good working conditions and maintain craftsmanship excellence. Feed the local economy up to 98%
Made in France, real!